Gardening for Birds
June 3 @ 5:00 pm

-

June 10 @ 5:00 pm

Free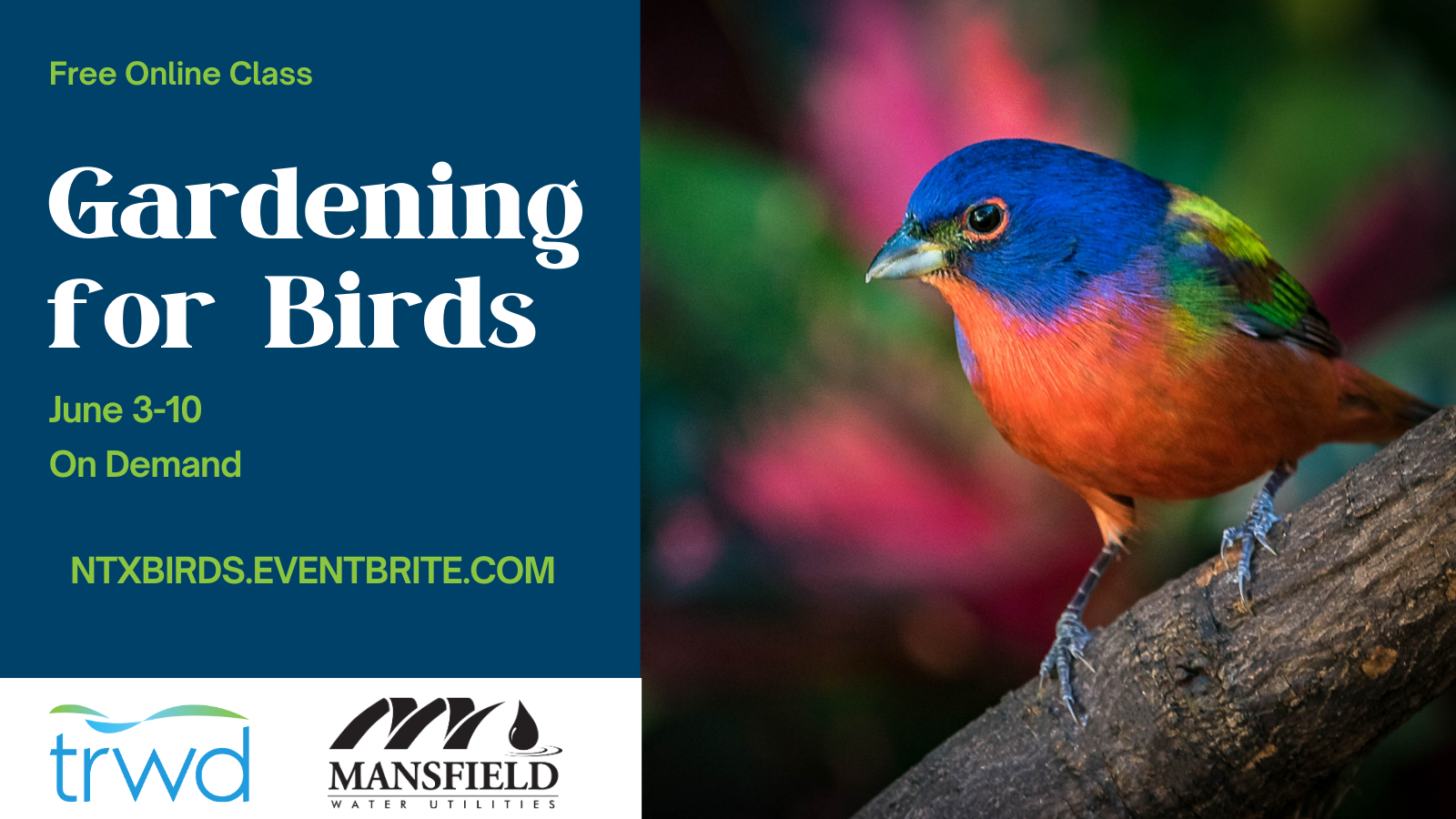 Add life and color to your yard this fall by creating a garden for birds!
Free! Register here: https://NTXbirds.eventbrite.com
Experience the beautiful colors and sweet songs of a variety of birds in your own backyard. Create habitat and food sources for different types of birds to have visitors year-round. Attracting birds to your yard means more than just putting up a bird feeder!
Learn about:
Common types of birds in North Texas
The types of plants to plant to attract the type of birds you want
The types of features to add to attract birds
How to design your garden with birds in mind
How to find the correct plants for North Texas
Creating an efficient, low resource use garden
Get ideas and inspiration to create an outstanding feature in your North Texas yard!
This is a free online event. Register here to receive information on how to participate.
The class will be 1 hour long and taught by a Tarrant County Master Gardener.
After registering, check your email for instructions on how to join the online event.