UPlantIt Pollinator Garden Installations at the Tarrant County Resource Connection with the Tarrant County Master Gardeners and the Goodwill STARS!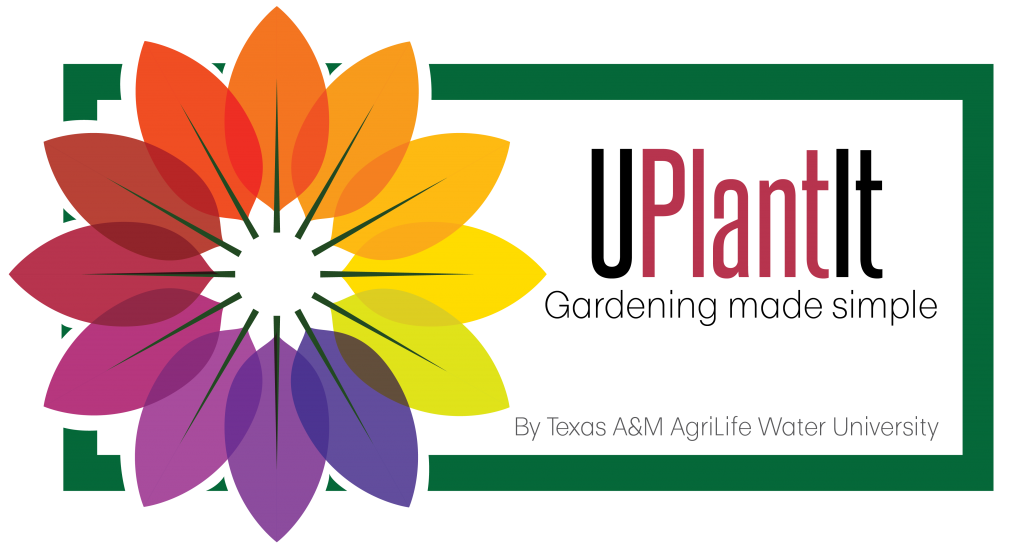 During the summer of 2019, Texas A&M Agrilife Water University debuted the UPlantIt  garden program, providing a suite of plants pre-selected to be resilient and water-conscious for North Texas landscapes. A pollinator garden kit was the first offering and several kits were installed for testing and demonstration purposes. TRWD supported two demonstration gardens at the Tarrant County Resource Connection in south Fort Worth.  They were installed by participants in the Goodwill STARS Program, with support from the Tarrant County Master Gardeners.
More about UPlantIt…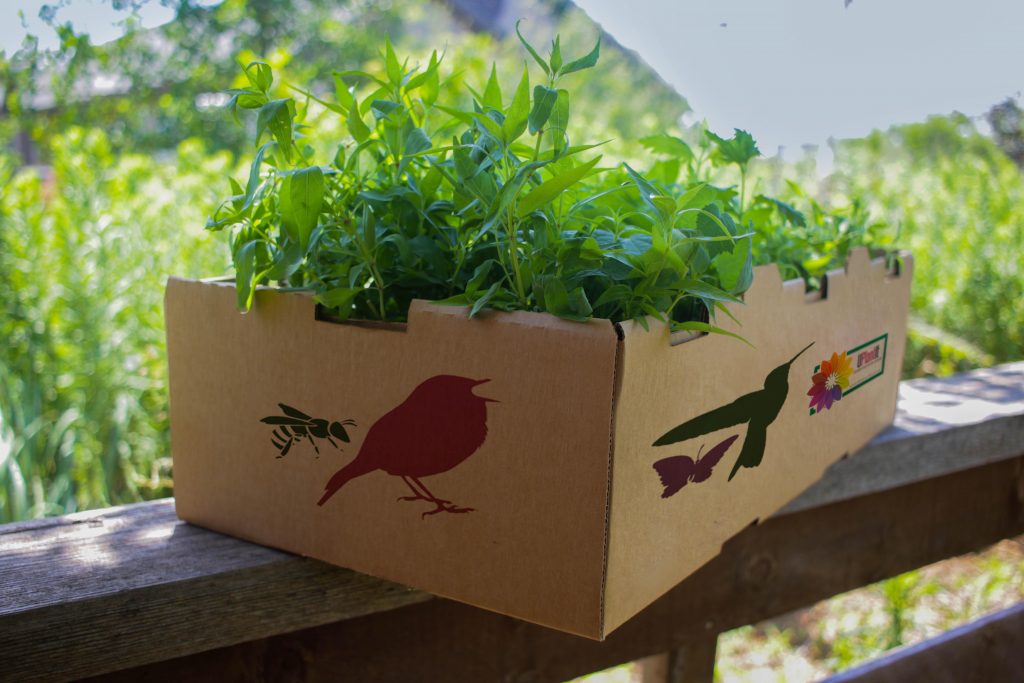 The UPlantIt garden program offers a curated selection of plants, perfect for creating a pollinator garden in North Central Texas. The kit has 32 total plants made up of 14 different plant species that are native or adapted to our area of Texas and support pollinator health. The garden covers about 100 square feet of ground; the perfect size to support pollinators in a suburban yard.
The program includes 32 four-inch plant pots that contain a variety of interesting plants and colorful flowers that are attractive to butterflies, bees, and birds. There are 2 and 12 perennial plant varieties whose combined bloom-times span all seasons of the year. Plants include: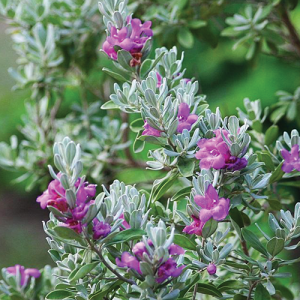 Texas Sage – Cenizo – Leucophyllum langmaniae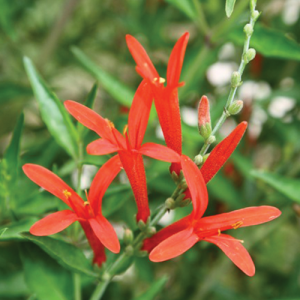 Flame Acanthus – Anisacanthus quadrifidus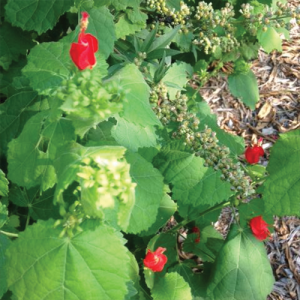 Turk's Cap – Malvaviscus arboreus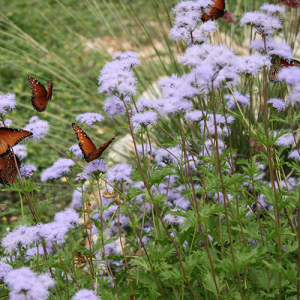 Gregg's Mistflower – Conoclinium greggii
 Texas Lantana – Lantana urticoides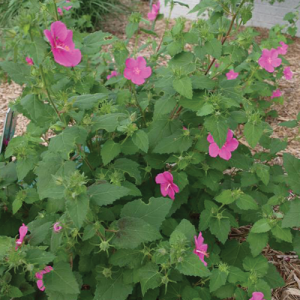 Texas Rock Rose – Pavonia lasiopetala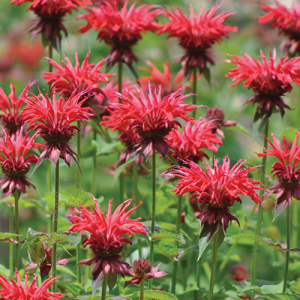 Monarda – Jacob Cline – Monarda didyma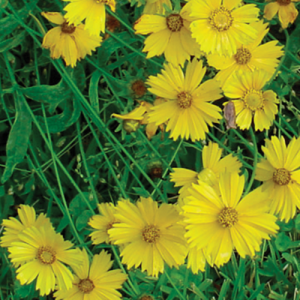 Coreopsis – Moonbeam – Coreopsis verticillata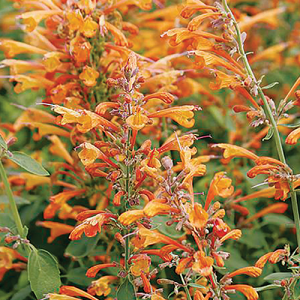 Agastache – Apricot Sunrise – Agastache sp.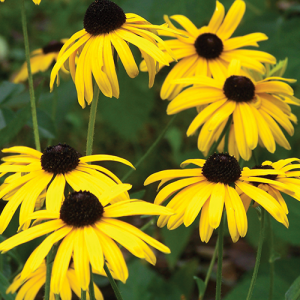 Rudbeckia – Goldsturm – Rudbeckia fulgida
 Butterfly Milkweed – Asclepias tuberosa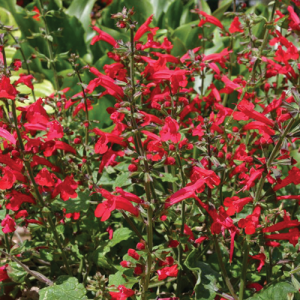 Cedar Sage – Salvia roemeriana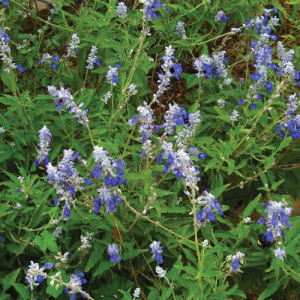 Mealy Blue Sage – Henry Duelberg – Salvia farinacea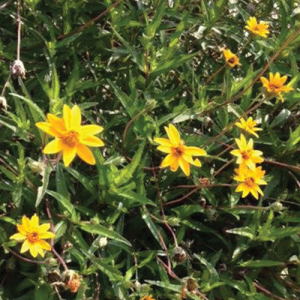 Zexmenia – Wedelia acapulcensis
In addition to the plants, the kits include instructions on where to plant, soil and bed preparation, and how much to water, as well as a few sample garden layouts. There are also several online resources associated with the program that walk through the entire planting process.
Planting with the STARS!
For the first round of the UPlantIt program, a limited number of kits were sold to the public while several were distributed to organizations around Dallas-Fort Worth for installations as demonstrations. The hope was that after the first season, people could visit them to see how the gardens may look once they mature and get inspired to install a one of their own.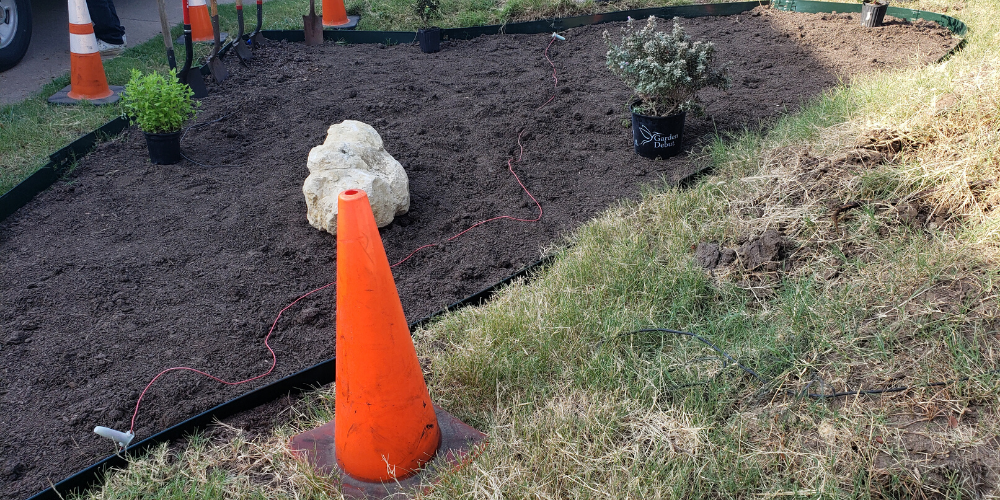 Two were supplied to the Tarrant County Resource Connection to create pollinator gardens at different locations on the campus. Both chosen locations were in the center "mall" of the Resource Connection campus. This was chosen to give the garden a chance to be enjoyed by all the employees and visitors of the campus. Both gardens were also placed in full sun since this is what the plants and pollinators love!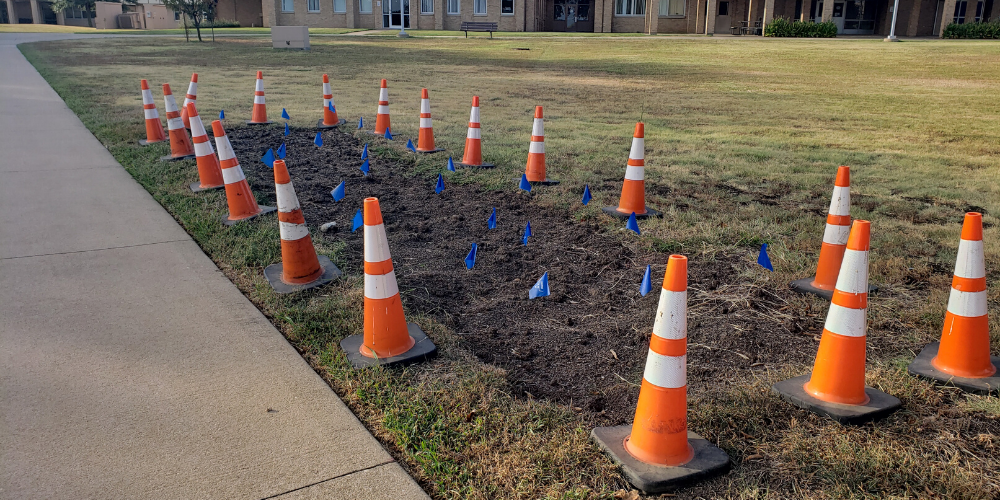 Before the planting began, the bed was prepared by the Resource Connection facilities department. They graciously did much of the hard work, including marking off the bed, removing turf, moving sprinkler system components, installing metal edging, and tilling. After that, the Master Gardeners brought in their own special compost mix and tilled some more. Now the bed was ready for planting by the STARS!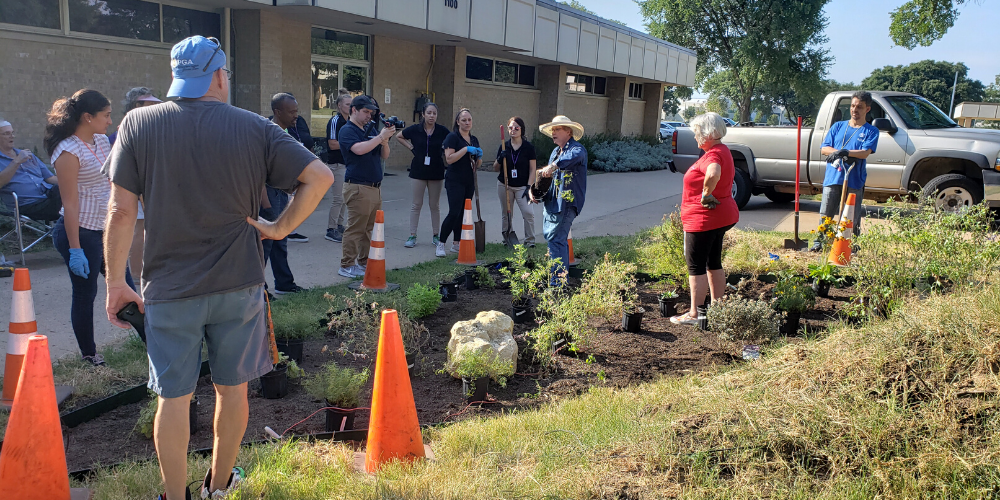 The Goodwill STARS arrived and they were all excited to get started on the garden. Tarrant County Master Gardener President Theresa Thomas and Master Gardener Nancy Curl started off with a bit of instruction on how to properly dig a hole and plant the plants.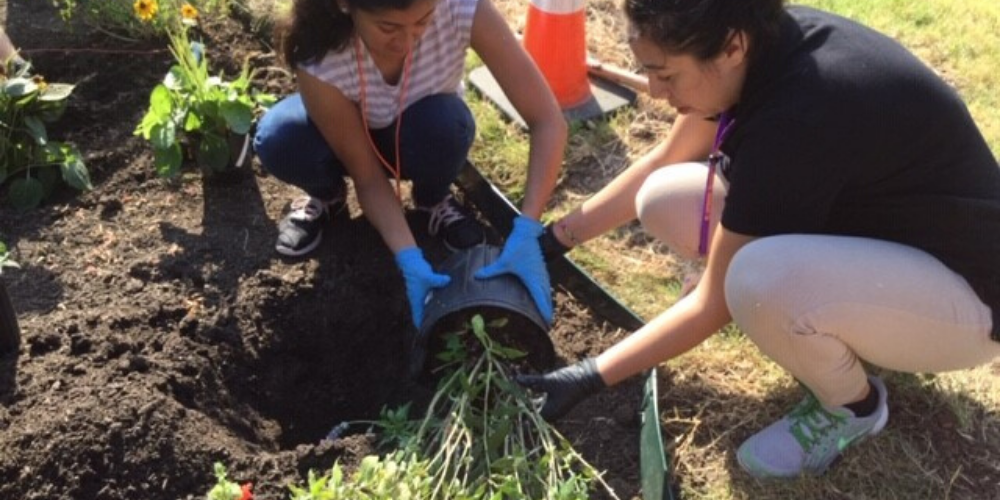 After just a quick lesson, the STARS began planting and the garden came together in no time! All the plants were watered in and a fresh layer of mulch was placed on top. Then they were watered again. The result was a beautiful little green garden for everyone walking past to begin to enjoy.
A few weeks after that garden was planted, another space was cleared across the Resource Connection campus to make room for another pollinator garden. This bed was linear, in full sun, and along a sidewalk in the center mall. The same set of UPlantIt pollinator plants were used there as well.
All of the plants were looking great after being planted, even in the August heat. Everyone is looking forward to seeing the progress of these gardens as they continue to grow. Check back later for an update!
In addition to these pollinator gardens, Texas A&M Water University will expand to new garden varieties in the spring. Edible and shade gardens are available for purchase in spring 2020. For the following fall, they plan to offer more pollinator gardens. Keep an eye on https://wateruniversity.tamu.edu/products/uplantit-gardens/ for updated information.