Summer has arrived and July is Smart Irrigation Month! The onset of hot, dry weather can lead to an increase in landscape water use. Before you ramp up your watering, be sure to spruce up your sprinkler system. 
System Maintenance Can Help Save You a Lot of Money and Water!
Did you know that during the summer in Tarrant County about 60% of our water use goes to landscape irrigation? Due to inefficient sprinkler systems, on average about half of that is wasted.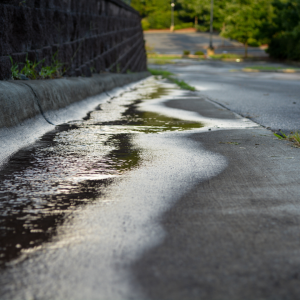 From cracks in pipes to misaligned, broken, or even missing sprinkler heads, minor issues can lead to costly leaks, wasting water and money. A single home sprinkler system leak can lose thousands of gallons of water and hundreds of dollars!
How to Spruce Up Your Sprinkler System
Now is the perfect time to spruce up your sprinkler system and it is easier than you think. To get started, follow these four simple steps—inspect, connect, direct, and select. 
Step 1: Inspect!
Check your system for clogged, broken, or missing sprinkler heads. Run each zone and check on each sprinkler head in the zone. Make note of any obvious leaks, heads pointed in the wrong direction, and heads that are clogged. Download a printable sprinkler check template here.
Better yet, go with a pro—Tarrant County residents can get a free home sprinkler evaluation by a licensed irrigator. Let our experts come to your home and walk through your system with you.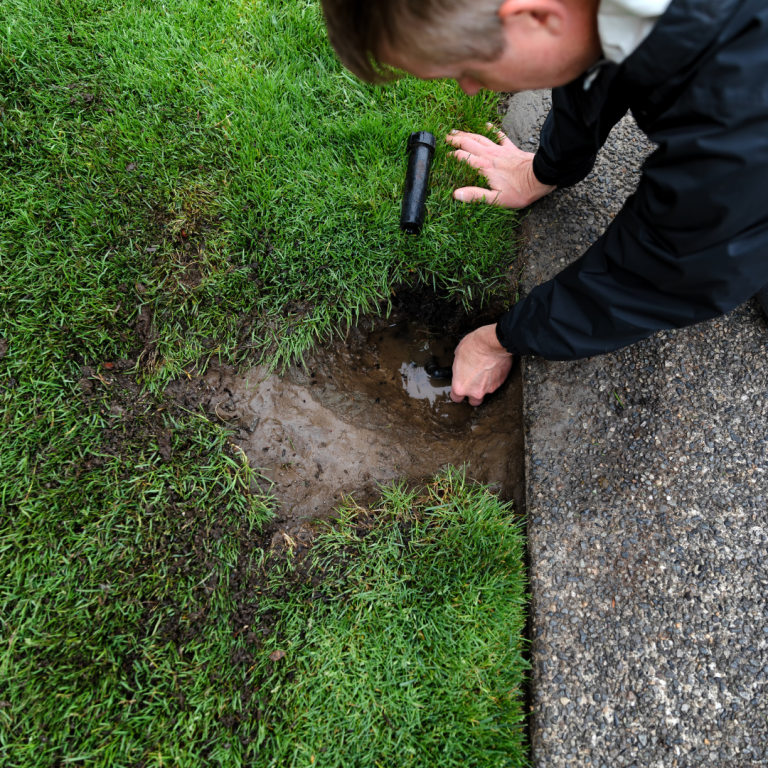 Step 2: Connect!
Most sprinkler issues are easily fixed with minimal tools and supplies you can get at most home improvement stores. To learn how to fix your own system, join us for an online class in the Summer Savings Series or check out one of our YouTube videos.
Examine points where the sprinkler heads connect to pipes or hoses. If water is pooling in your landscape or you have large soggy areas, you could have a leak in your system.
If you are unsure about making repairs on your own, hire a licensed irrigator to make them. Check out our Green Pros list for irrigation professionals in North Texas who have completed our Green Professionals course.
Step 3: Direct!
Are you watering the driveway, house, or sidewalk instead of your yard? Are there dry spots in your grass? Redirect sprinklers to apply water only to the landscape.
While the fixed spray head sprinkler is running, simply grab the whole riser (the part that pops up) and rotate it to where you want it to spray.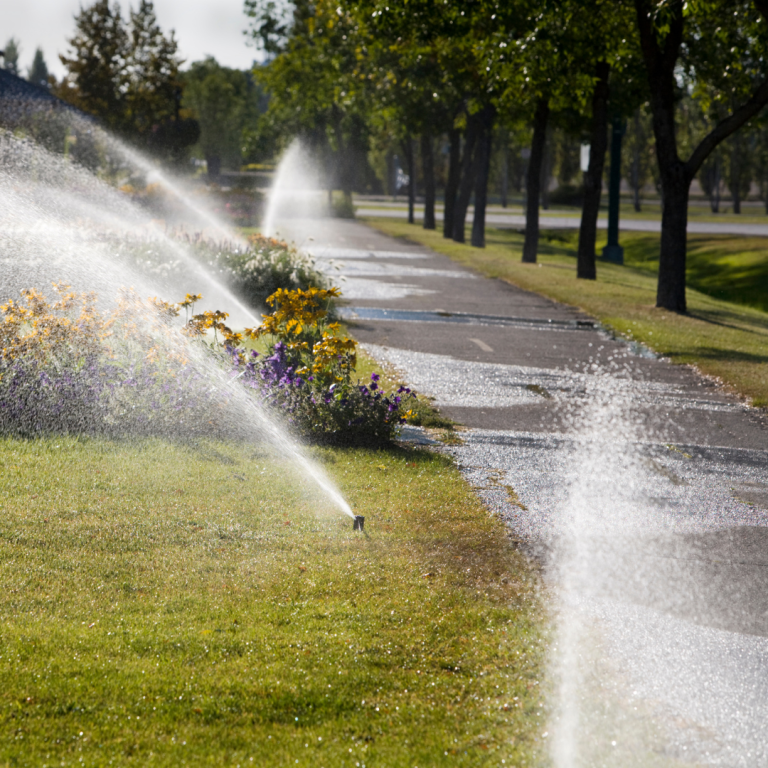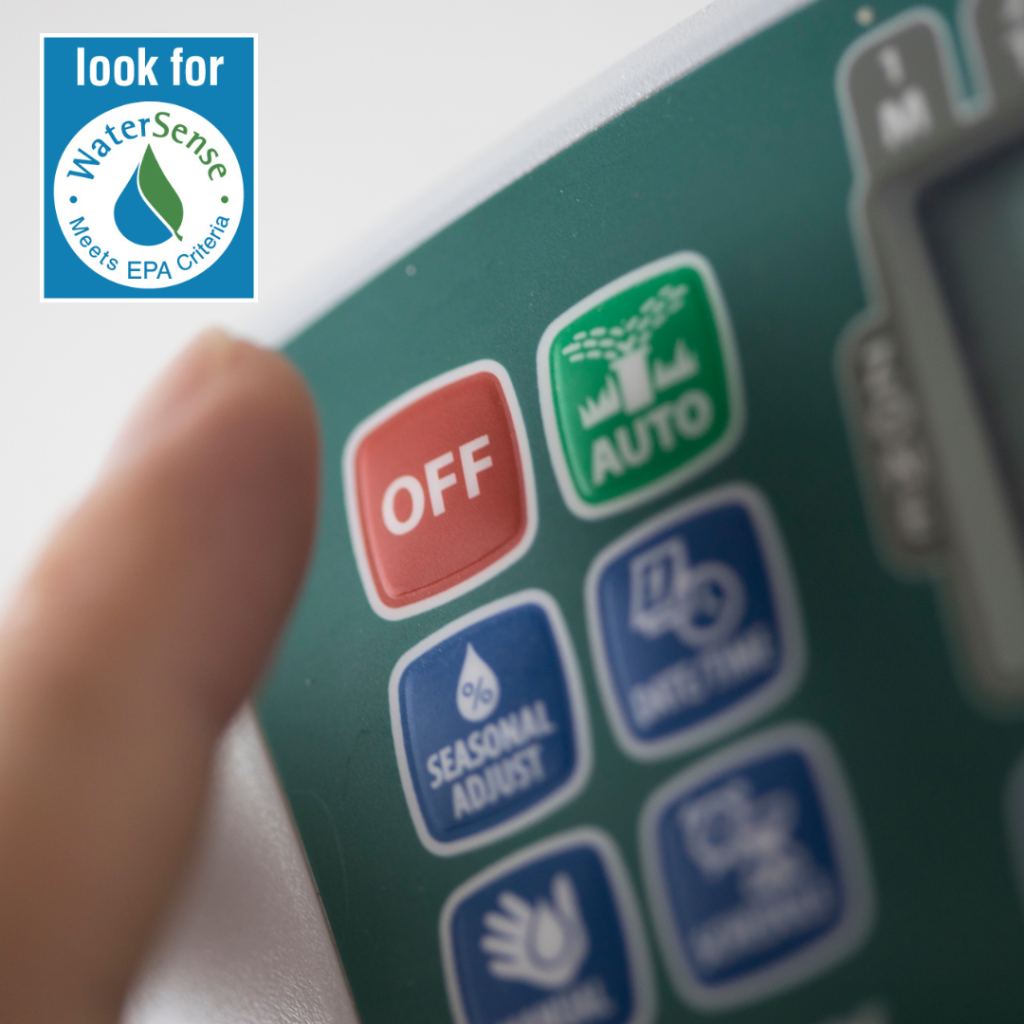 Step 4: Select!
An improperly scheduled sprinkler controller can waste a lot of water and money. Update your watering schedule with the season and recent rainfall. Consider purchasing a WaterSense labeled controller to take the guesswork out of scheduling. 
Tip: Sign up to our free Weekly Watering Advice to get watering updates for your lawn. Your custom watering needs are based on recent evapotranspiration and rainfall data.
Don't forget to add "sprinkler spruce-up" to your summer to-do list this year.
Learn more about maintaining a water-smart yard by visiting the U.S. Environmental Protection Agency's WaterSense website at www.epa.gov/watersense/outdoors