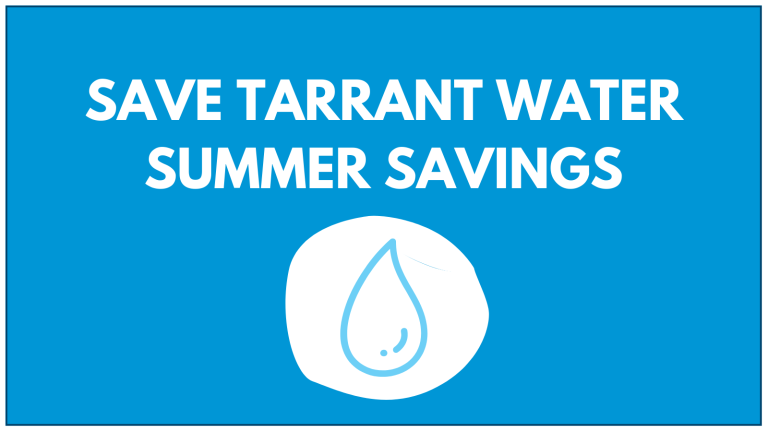 It is HOT out there but your lawn is tougher than you think! Check out these resources to help you manage the water portion of your utility bill this summer.
Watch recordings of previous classes on ways to save water in your landscape on the Save Tarrant Water YouTube page. Videos include Tough Texas Turf, Native Plants for North Texas, and Efficient Home Landscape Design.
Think your sprinkler system may be wasting water? Sign up for a free home sprinkler evaluation performed by a licensed irrigator to see just how much water you can save.