If you are ready to plant some low water use landscaping, but are not sure where to start, here are a few ideas. Native and adapted plant gardens use less water and require less maintenance than a traditional landscape. They also attract and help support pollinators like butterflies, bees, and birds. None of these gardens will need supplemental irrigation on an average year after the plants are established.
These garden designs are each about 100 square feet and call for native plants that should be easily acquired at your local nursery that specializes in native plants. For a list of nurseries in and around Tarrant County, visit our native plant page. 
This design is meant to go along a pathway up to the front door and includes showy flowers that will attract even showier pollinators. It can be mirrored on the other side of the path to create symmetry.
This design mimics a traditional Texas front of house landscape with bushes and flowers against the house. The look is similar, but the plants are all native to North Texas. This simple design can also be used against a fence.
This design is for a backyard (or front yard) corner and made to attract pollinators. There is a water source included and this garden is jam packed with plants that create tons of blooms for a long period of time each year. Pollinators will love this cozy corner.
This design is for those who prefer a more rocky and dry look. With large rocks, decomposed granite and plants that love it hot, this garden will require very little water once it is planted, but still be beautiful year round.
This bean-shaped garden design is for those who are ready to go a bit more wild! With a core of flower super producers and Milkweed for the Monarchs, surrounded by a border of mixed Texas wildflowers, this garden is bound to bring interest to your yard. The variety of colors and textures will be enjoyed by humans and pollinators alike.
These are just five small designs, but with so many different beautiful plants native to North Texas, the possibilities are endless. Plant a native plant garden today to save water for the future!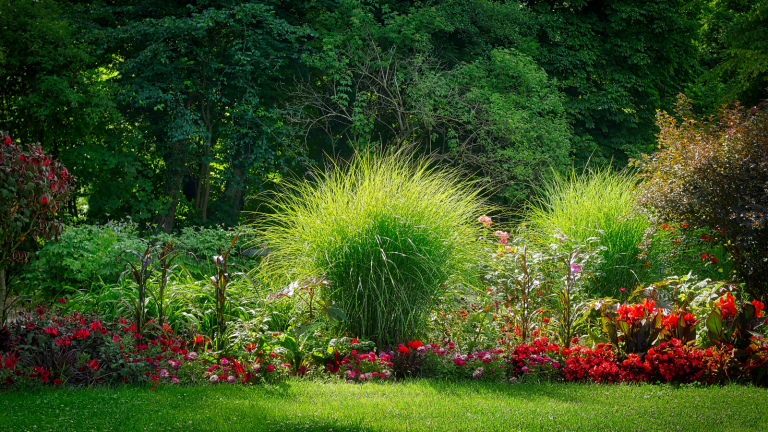 Heather Bass is a Water Conservation Coordinator at Tarrant Regional Water District who focuses on outdoor water conservation and sustainable landscaping through ecologically sound principles. You can reach Heather at heather.bass@trwd.com or 817-720-4432.