Spring YardSmart 2023
March 4 @ 9:00 am

-

12:30 pm

Free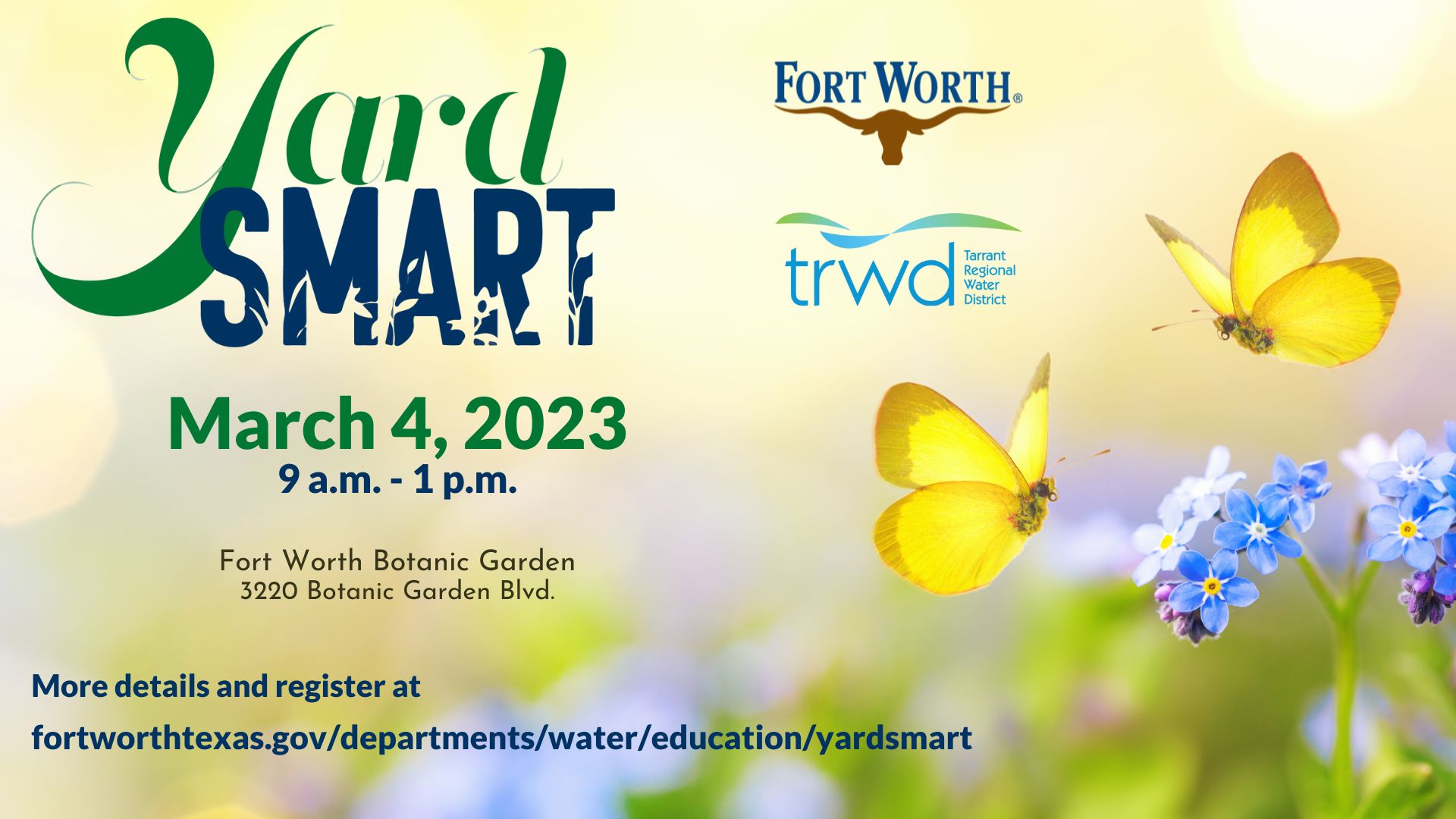 YardSmart is a free, informative conference designed to provide effective, beneficial ways to use water wisely in the landscape. Topics vary by year and include information about lawns, trees, landscapes, flower and vegetable gardening. Each session will help you maintain a healthy and beautiful landscape more efficiently with less water.
Registration is required for YardSmart due to occupancy restraints at the Fort Worth Botanic Garden.
YardSmart is sponsored by Fort Worth Water and Tarrant Regional Water District. Check out all the other 2023 classes and workshops offered by both entities.
https://www.eventbrite.com/e/spring-2023-yardsmart-conference-tickets-487915708017
Comienza la temporada de jardinería en YardSmart en Español. Ven y aprende de los expertos sobre las mejores prácticas de los jardines eficientes y mucho más.
YardSmart en Español es una conferencia gratis e informativa diseñada para ofrecer formas efectivas y benéficas sobre el uso inteligente del agua en los jardines. Los temas varían por año e incluye información relacionada con el pasto, árboles, jardines, flores y verduras. Casa sesión te ayudará a mantener un jardín saludable y hermoso con menos agua.
Debido a las restricciones de cupo del Jardín Botánico de Fort Worth, toda persona interesada en asistir necesita inscribirse.
YardSmart en Español es patrocinado por Fort Worth Agua y Distrito Regional de Agua Tarrant. Revisa la lista de clases y seminaries que ofrecen ambas entidades.
https://www.eventbrite.com/e/yardsmart-en-espanol-primavera-2023-tickets-488005045227