TRWD Water Mystery Series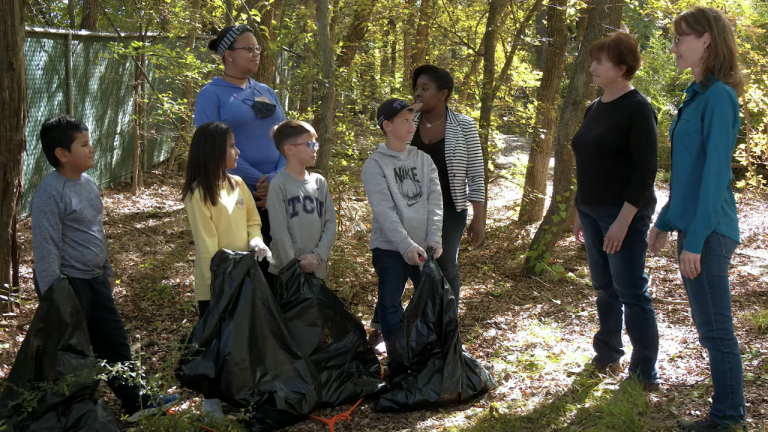 The principal at Erma Nash Elementary in Mansfield is concerned about litter in the creek on their school campus. How is it getting there? Is it harmful to the water and wildlife? What can the school do about it? Join students and staff from Erma Nash Elementary, TRWD, and experts from the City of Mansfield as they explore this mystery and discover the solution to the Clues in the Creek.
We appreciate you using this video resource and welcome your feedback! Would you please fill out this short evaluation form?
To thank you for your evaluation, we will send you an insulated tumbler to enjoy at school and on the go. If you provide the student assessment data, you can also choose a free book for your classroom library.
Would you like to share your tips and ideas for saving and protecting water? Please email us your ideas at conservation@trwd.com.
Thank you for helping students think critically about conserving and protecting our water resources. For questions or comments, contact Betsy Marsh, TRWD Conservation Education Coordinator at betsy.marsh@trwd.com.