Information below regarding any specific commercial product or service by trade name, trademark, or manufacturer does not constitute or imply its endorsement, recommendation, or favoring by TRWD.
The holidays are right around the corner! Whether you're just looking for a unique and impactful gift or having trouble finding the perfect gift for the conservationist in your life, check out our conservation gift guide for smart ideas!
Gifts for Water Smart Gardeners
Water Smart with these water saving gadgets great for any gardener!
Drip Irrigation is great for gardeners who want to save time and money!
A Rain Gauge can be a Fashionable but Functional Gift 
A rain gauge can help you monitor how much water reached your yard, so you can determine how much your landscape needs to be watered. 
Native Seeds are always a great option for both new and experienced gardeners. You can even pair them with new gardening tools!
Tip: Look up the scientific name on the packaging to make sure that it is native to Texas!
A Rain Barrel is a great option for gardeners who don't already have one. Plants do best when irrigated with rainwater plus it saves water too!
You can either purchase one from big box stores or add your unique touch by making one yourself! Check out our DIY Rainwater Harvesting page for instructions and inspiration!
Pair it with a watering can for a complete set!
Spruce up their Garden with these New Water Smart Gadgets
These gadgets are not only water efficiently, but also save time and money!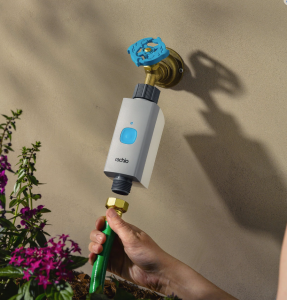 This smart hose timer is an easy way to create watering schedules right from your phone with the Rachio app. This kit comes with one device and a WiFi Hub to control the timer. 
These rotary nozzles use up to 30% less water with uniform, large droplets for more efficient watering. 
Water efficient sprinkler heads can be purchased from a variety of sprinkler manufacturers to fit any existing system.

Water hose wands can be an efficient way to get water right where your plants need it without installing an irrigation system. Simply point and spray!
Need a last minute gift or prefer the gift of memories? Opt for a gift card to their favorite nursery or a membership to outdoor adventure
Never worry about a undetected leak again with this easy install Smart Home Water Monitor. It provides real time SMS notifications for leaks and pre-freeze warnings, and you can even monitor your daily water use through the app!
Give a gift that will make a difference!
Check out these gifts with a purpose that give back to sustainable projects.
Happy Earth provides a variety of clothing all from sweaters, dresses, active wear, to socks! Thier materials are made from sustainable materials and the best part is that your purchase can help to reduce plastic pollution, fight climate change, or plant trees. 
Anyone that enjoys visiting National Parks would love apparel and gear from the Parks Project. Their earnings are put toward protecting and preserving National Parks all over the US. You can even pair your purchase to their favorite National Park!
Are you looking for shoes? Freewaters provide sustainable footwear while taking 1% of their sales to fund water projects all over the world. 
Needing to find just a little something?
Check out these great gifts that are small but sustainably mighty and can easily be packed in a stocking!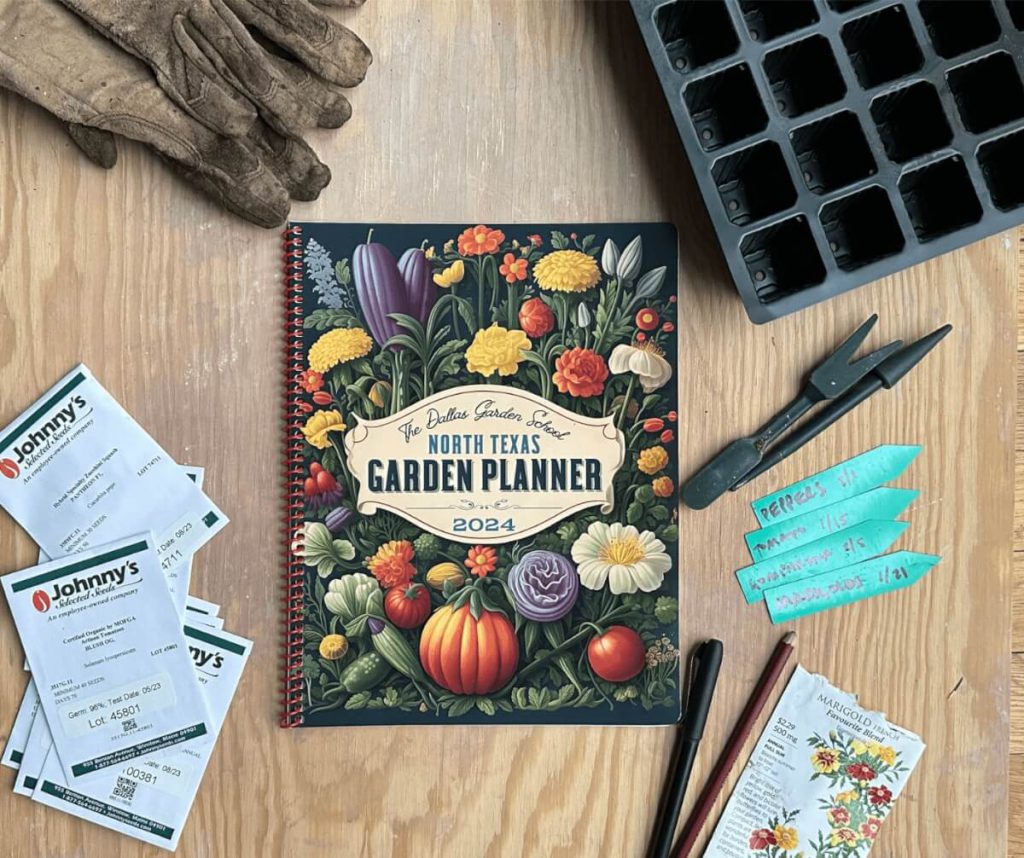 This annual calendar made by The Dallas Garden School is the perfect gift for planting ahead! It has monthly tasks, planting dates, and expert garden advice tailored to North-Central Texas. 
Keep trash out of rivers by using…
Reuseable coffee filters 
Reuseable water bottles. How about a collapsable water bottle for people on the go!
 Reuseable tote bags or produce bags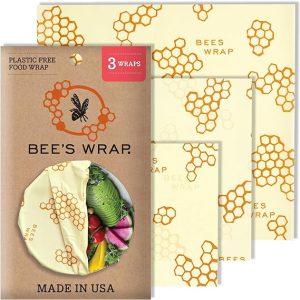 Keep in mind that it is almost always more Earth-friendly to buy locally and from small businesses.
We hope you have a great holiday season. Happy eco-shopping!