Information below regarding any specific commercial product or service by trade name, trademark, or manufacturer does not constitute or imply its endorsement, recommendation, or favoring by TRWD.
During the holiday season, when our lists run long and the days run short, it can be hard to think of a gift for everyone. Check out our conservation gift guide below for some smart ideas.
For the tech savvy person in your life:
There are sprinkler controllers with cool settings and reporting to control and track your water use with an app on your phone. Examples include devices from Orbit, Rachio, Rain Bird and Sprinkl.
WiFi enabled water use tracking devices for the whole house are also pretty fun. Get a device that connects to your water meter to track water use in real time. Examples include Flume Water Monitor and Flo by Moen.
If those are a bit too complex, get them a shower device to save water. A waterproof digital timer to track shower time can help save water and energy. The WaterHawk Smart Shower Head indicates the length of the shower and tracks the number of gallons used.
For those with big hearts:
Consider donating to a water or environmental focused charity. Maybe there is a person if your life that doesn't really need more things. A donation in their name could be the perfect option! Some charities also offer a gift for donations for those who still want a little something. 
There are many worthy causes to support, but here are a few ideas to get you started: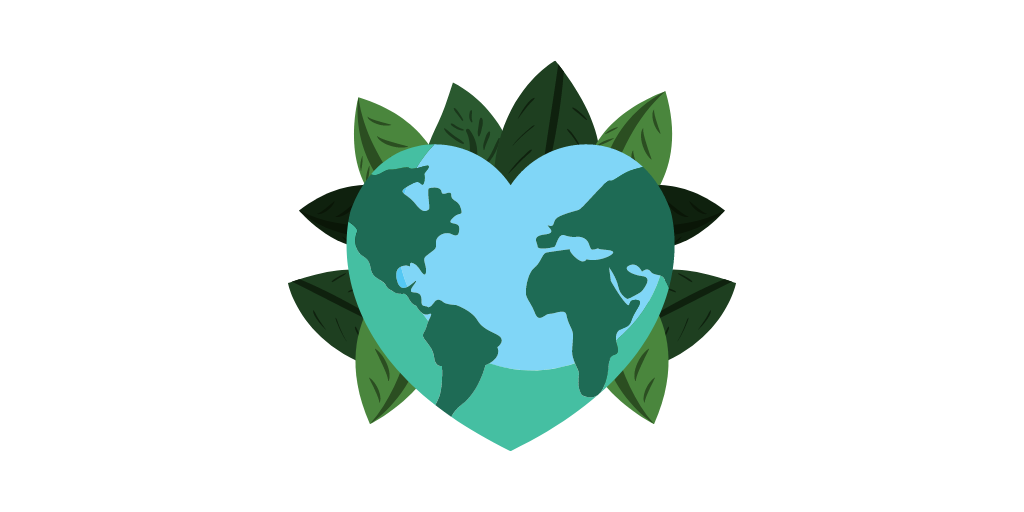 For gardeners and plant-lovers:
Check out a shower flower from NRG! It captures the water while their shower is warming up and then the water can be used to water plants instead of going down the drain. Help them save water and care for their plants!
Get them a rain barrel to capture roof runoff to water their plants. Plants love rainwater and it helps save our drinking water for other uses. There are traditional ones you can buy that will go with any home style or check out our video on how to make one yourself. Bonus points if you make one and paint it!
Know someone aching for the spring when it's time to garden again? Buy seeds, plants, or gift cards for Texas native plants that will bloom beautifully, attract pollinators, and survive our North Texas weather and soils! Get them a gift card to a local nursery that sells native and adapted plants or buy online at Native American Seed. If they already have enough plants, they can still use the gift card for other gardening items like:
A drip irrigation conversion kit
A new sprinkler controller
A new hose and sprayer for hand watering
Mulch and compost to prep their beds
A rain, temperature, and/or humidity gauge.
For families, kids and grandkids:
There are so many great books about water and the environment! For the little ones, check out:
"Why Water's Worth It" from the Water Environment Federation
"Over and Under the Pond"
"Water Is Water: A Book About the Water Cycle"
"One Well: The Story of Water on Earth."
Whether you are needing to get something for a child, teen, or adult, there are plenty of awesome water books to keep them reading for hours and maybe even teach them a thing or two.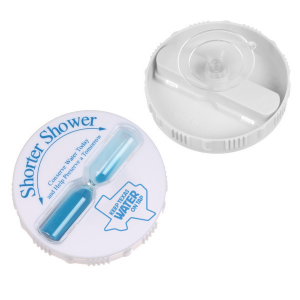 Teen taking too long of showers, using up all the hot water and running up the water bill? Maybe a lump of coal is too harsh, but a shower timer for their stocking might give them a hint!  As mentioned before, a waterproof digital timer can look cool and may entice them to help out, but the batteries will need to be replaced eventually. Sand timers are just as useful and can be used for brushing teeth too!
Learn about water, science, and the environment as a family! Get an interactive science or craft kit to do as a family and have fun learning about water's role on Earth. Here are some ideas to get you started:
Splashology for Ages 3+
Green Science's Clean Water Science Water Filtration Kit for Ages 5+
Nancy B's Science Club Hydroponics Kit for Ages 8+
Is there a car fanatic on your list? Get them a waterless car wash kit. With all the car washing they probably do, it could save a lot of water. Another option could be purchasing a commercial car wash gift card. Using a commercial car wash helps recycle water for multiple uses and prevents soap runoff from entering the storm drain.
Planning a remodel or home improvements this holiday season? Consider purchasing WaterSense labeled fixtures such as toilets, showerheads and faucets. They are stylish, functional and proven to save water.  Be sure to look for the half-blue, half-green water drop when shopping! 
If you are planning on buying any appliances this holiday season, consider purchasing Energy Star labelled products. They help save water, electricity, and your money. 
Still haven't found something suitable? Everyone can always use a reusable water bottle. Make sure your loved ones aren't buying single use plastic water bottles. Get them a classy reusable water bottle so they can drink cool, crisp tap water on the go. There are so many styles on the market now, you can easily find one to match different personalities and lifestyles.
Keep in mind that it is almost always more Earth-friendly to buy locally and from small businesses.
What other types of water friendly gifts are you buying this year? We hope you have a great holiday season. Happy eco-shopping!