It is finally spring, and you are ready to plant some native plants, but where do you find them?
The benefits of native plants go far beyond just saving water. They attract pollinators like beautiful butterflies and bees, they support native wildlife, they clean our air and our water, and of course, they look great with very little care! Even with all these amazing benefits, sometimes they can be hard to find in larger nurseries.
Larger nurseries who provide to big box stores often grow plant types from all over the world that are meant to be marketed to the entire US, ignoring the vast diversity in soil and climate seen across our great nation.  This mass appeal marketing strategy does not generally provide a large selection of native Texas plants. So where should we look for Texas native plants here in the DFW area?
A huge selection of Texas native plants can be found all around Tarrant and surrounding counties at smaller, locally owned nurseries and plant sales put on by a variety of local groups and organizations. Check out the list below to find the plant sales or nurseries closest to you. Happy planting!
Native Plant Society of North Central Texas – April 30 – Registration required
Fort Worth Botanic Garden – April 7 (members only), April 8 and 9 (general public)
Tarrant County Master Gardeners – Order online until April 17, Pick up April 29
Arlington Garden Club – April 23 at Fielder House Museum Grounds
Updates on Facebook: Arlington Garden Club – TX District 2
Collin County Master Gardeners – April 16
Texas Discovery Gardens (pollinator plants) – April 8 (members only), April 9 and 10 (general public)
Heard Museum – April 29 (members only), April 20 and May 1 (general public)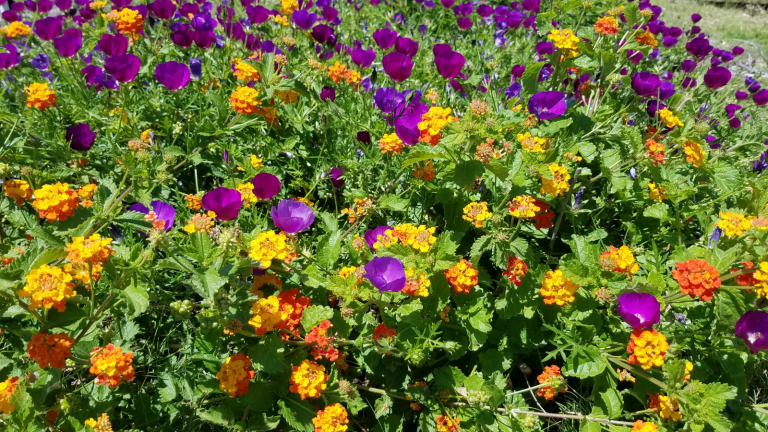 Nurseries Who Offer Native Plants
Stuart Nursery (specialize in natives) 2317 Fort Worth Hwy, Weatherford, TX 76087
Weston Gardens (specialize in natives) 8101 Anglin Dr, Fort Worth, TX 76140
Ecoblossom (specializes in natives) Online Order only
Guardado Garden Center 3228 Alta Mere Dr, Fort Worth, TX 76116
Marshall Grain 3525 William D Tate Ave, Grapevine, TX
Premier Nursery 5050 US-377, Benbrook, TX 76116 and 1501 Airport Fwy, Euless, TX 76040
Green's Produce and Plants 3001 W Arkansas Ln, Arlington, TX 76016
Not sure which native plants to get?
Texas Smartscape and Ecoscapes are databases where you can search for native plants for North Texas.
Check out these helpful lists from the Lady Bird Johnson Wildflower Center:
Native plants for the Cross Timbers ecoregion of Texas
Native plants for the Blackland Prairies ecoregion of Texas
Native plants that benefit butterflies and moths