Recognized Green Professional Program
If you are a green industry professional with a desire to sharpen your ability to establish and maintain environmentally sustainable landscapes – this program is for you.
The Green Pros program will increase your knowledge of ways to establish low maintenance, water saving, and attractive landscapes that fit in with our North Texas climate.  That means less need for pesticides, fertilizers, and water.
The program consists of five half-day sessions scheduled in January and February.  All classes are from 8:30 a.m. – 12:00 p.m at the same location.
Total cost for the series is $30.00 if registered by January 10.  Price includes breakfast and all course materials, including a 160-page Extension publication – Earth-Kind Landscape Management.  Class size is limited to 35 to allow for discussion and activities.
Completion of the series will allow you to feature your company or yourself in our online directory of Recognized Green Professionals.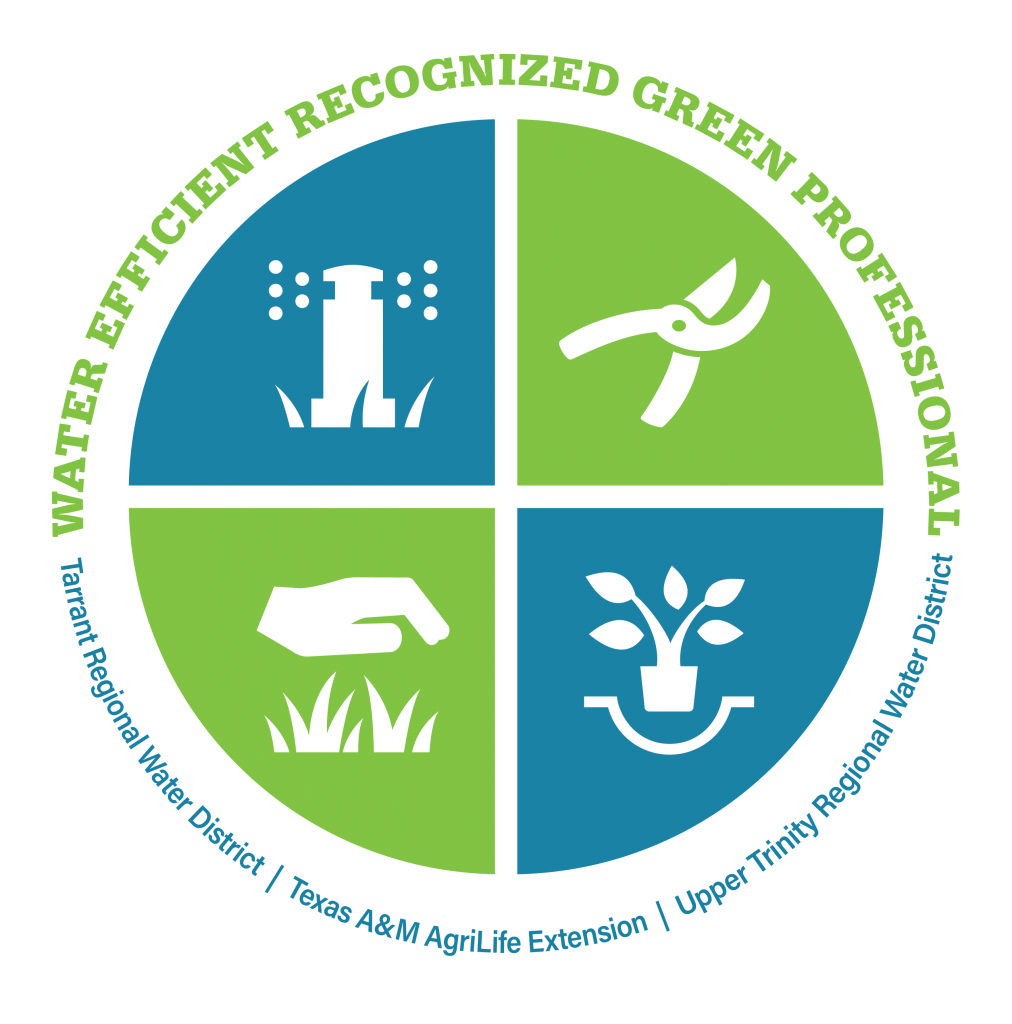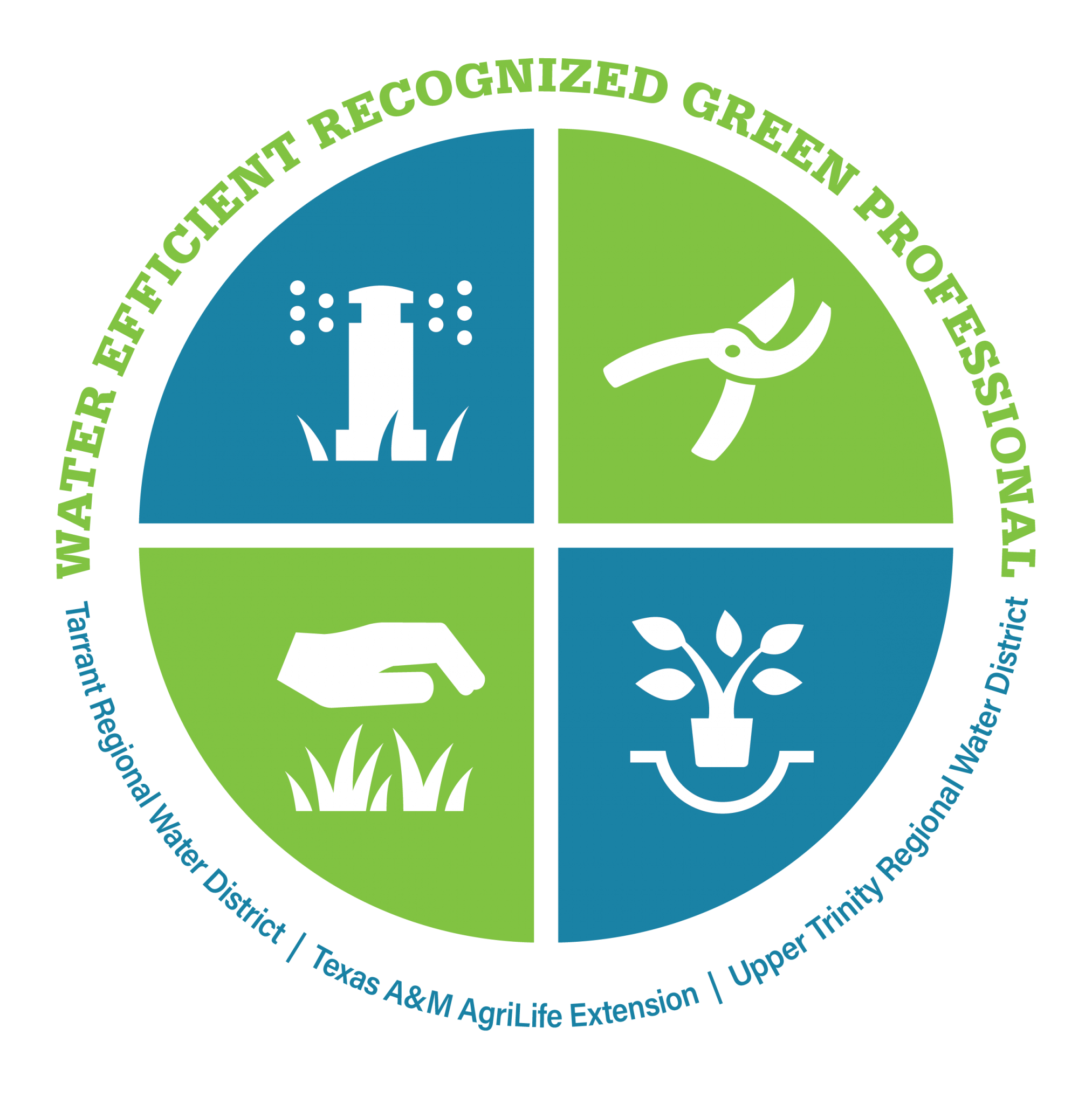 Event location:



Grapevine Botanical Garden – Bessie Mitchell House
411 Ball St.
Grapevine, TX 76051
Program sponsors:
City of Grapevine
Tarrant Regional Water District
Texas A&M AgriLife Extension
Upper Trinity Regional Water District
Topics covered over the course of the five workshops, include:
January 11: North Texas Water Supply Conservation Efforts and Water Use Efficiency in Landscapes
Course objectives: Gain a better understanding of North Texas water supplies, providers, and why conservation is important.  Learn the basic principles of water efficient landscaping.
January 18: All About Turfgrass
Course objectives: Learn and understand turfgrass varieties appropriate for North Texas.  Dive deeper into the selection, care, maintenance, and management of these grasses.
January 25: Irrigation Technology and System Management
Course objectives:  Proper irrigation is critical to plant health.  Explore design, pressure, new technologies, appropriate programming/scheduling, and system maintenance.
February 1: Low Impact Design in Landscapes
Course objectives: Explore low impact landscape design practices that protect water quality and increase sustainability in both residential and commercial settings.
February 8: Plant Selection for Water Conservation
Course objectives:  Become familiar with the most commonly used landscape plants for North Texas as well as ways to keep them performing at their best.
RETURNING GREEN PROS CAN ATTEND ONE SESSION FOR FREE! RSVP TO LAURA MILLER AT LAURA.MILLER@AG.TAMU.EDU